Components such as transition joints, camlock coupling must be based on their own reliable quality and ensure that they are well assembled, so that they can play an advantageous function in use and ensure reliable applications. Just use the requirements for the joint. , It is very important to control tightness in assembly.
Because if the transition joint is not installed tightly enough, it will lead to insufficient connection, which will inevitably lead to leakage problems in the pipeline system. For many systems that need to use functional joints, the existence of leakage is not only a problem. Waste of materials affects the normal operation and use of the entire system, and may also bring safety hazards.
But this is not to say that you can blindly tighten the transition joints when assembling the transition joints, because the joints are not only installed too loosely, but also that some bad conditions may occur if the installation is too tight. If you do the fastening operation If there are too many sleeves, it is possible that the joint will be damaged under the influence of huge external force. If the screw is fastened too much, it is easy to cause slippage, which makes it impossible to fasten it again. This phenomenon will also exist in the assembly of the joint.
Therefore, from the perspective of use, it is very important for everyone to pay attention to control the installation tightness of the transition joint. It can neither be installed too loose nor too tight, but the tightness must be in the right state to be the most conducive to the joint. Optimize the state of use so that it can function reliably in use.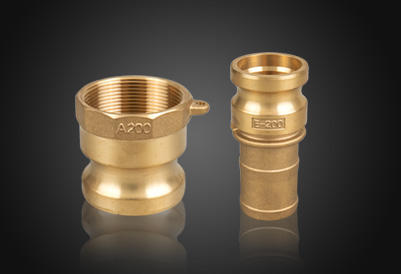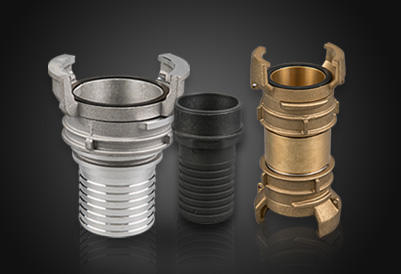 When choosing transition joints, consider economy and practicality
When choosing a transition joint, everyone will take into account the economy and practicability of the product. When choosing a joint, you should fully consider saving time and effort: when disconnecting and connecting the oil circuit through the quick joint, the action is simple, saving time and manpower. And fuel-saving, why should this step be considered? Because there are many types of joints, the selection of oil pipes is also included. When the oil circuit is broken, the single valve on the quick connector can close the oil circuit so that the oil will not flow out and avoid oil Loss of hydraulic oil pressure.
Of course, there is also the environmental protection concept under the current social situation. When choosing a transition joint, you should also pay attention to the environmental protection concept. When the quick coupling is broken and connected, the oil will not spill, which protects the environment. The equipment is unique in design and convenient for transportation: large Equipment or hydraulic tools that are easy to carry are used to disassemble and transport using quick connectors, and then assemble and use after arriving at the destination. There is also economy. The above various advantages create economic value for customers.