Applicable range and functional characteristics of ML series plum blossom elastic coupling


1ML series plum-blossom elastic couplings should be closely meshed by two protruding teeth and subjected to radial extrusion to transmit torque. When the two axes have absolute deviations, the elastic parts will produce corresponding elastic deformation, which plays an automatic compensation role. 


2. The plum-shaped elastic coupling is mainly suitable for the operating conditions of repeated starting, forward and reverse rotation, medium and high speed, medium torque and standard high reliability, such as metallurgy, mining, alcohol, chemical industry, lifting, transportation, light industry, Dyeing, water pump, fan, etc. Operating conditions The temperature is 35℃~+80℃, the nominal torque is 25~12500Nm, and the allowable speed is 1500~15300r/min.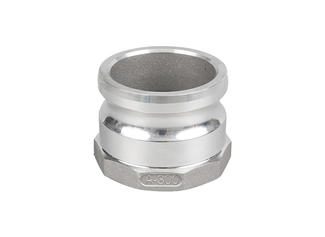 3 Compared with other couplings, the plum-shaped elastic coupling has the following characteristics:
(1) The operation is stable and reliable, and it has excellent vibration reduction, buffering and electrical insulation functions.
(2) The design is simple, the radial dimension is small, the weight is light, and the transition inertia is small, which is suitable for medium and high speed working conditions.
(3) It has larger axial, radial and angular compensation strength.
(4) The high-strength polyurethane elastic parts are wear-resistant and oil-resistant, have large bearing strength, long service time and reliable insurance.
(5) The coupling does not need to be smooth, the maintenance operation is small, and it can continue to run continuously. When ordering ML type plum blossom elastic coupling, the marking methods of the rules are as follows:
The L2=172 mark is: ML10 coupling ya100127/ya95*172ML1 type plum-shaped elastic coupling basic parameters and important dimensions Nominal torque Tn: 25Nm Allowable speed n: 15300r/min Shaft hole length Y: 32, 42, 52mm; J\Z type: 27, 30, 38, 32, 42, 52mm Maximum length L0: 80, 100, 120mm Large outer diameter D: 50mm Elastic parts Model: MT1 plum coupling.
Ningbo Chili Hardware Co., Ltd.
is a professional
China Aluminium Camlock Coupling Manufacturers
and
Aluminium Camlock Coupling Factory
.

our company located in Hangzhou Bay , Cixi city, Zhejiang Province. The traffic is very convenient,We are near to Ningbo and Shanghai port.Only 100 kilometers to Ningbo port and 120 kilometers to Shanghai port. Our products contain Camlock Coupling, Storz Coupling, Air Hose Couplings, Pin Lug Coupling, Combination Nipple, Universal Coupling, Whipcheck Safety Cable ,Bauer Coupling,Hose Clamp. The materials are mainly made of Stainless steel, Aluminium, Brass, Carbon steel,PP, Nylon.They are widely used in petro, chemical, mining, firefighting, agriculture and water conservancy industry. Because of good quality and reasonable price, our

 
Wholesale Aluminium Camlock Coupling
are exported to North America, Australia, Europe,South Africa,Southeast Asia and Middle East.