To choose an air hose coupling, consider the following factors:
Type of hose fitting: There are various types of air hose fittings available, such as quick-connect, barbed, threaded, and compression fittings. Choose the type of fitting that best fits your specific application and the type of hose you are using.
Size of the coupling: The size of the coupling should match the size of the hose. This is important to ensure a secure and leak-free connection.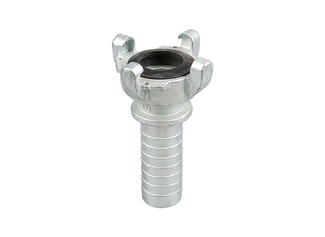 Material: Couplings are available in various materials, such as brass, steel, aluminum, and plastic. Choose a material that is suitable for the pressure and temperature of the air being transported, as well as the environment in which it will be used.
Operating pressure: Ensure that the coupling you choose is rated for the operating pressure of your air system.
Industry standards: Consider industry standards, such as OSHA or OSHA requirements, to ensure that the coupling you choose is safe and compliant with regulations.
Brand and compatibility: Check the compatibility of the coupling with your existing equipment and choose a reputable brand to ensure durability and reliability.