When the hydraulic pipeline is a pipeline, it should be carried out according to the following requirements. Let us see how to pipe the hydraulic transition joint pipeline?
The entire pipeline is required to be as short as possible, the number of turns is small, the transition is smooth, the number of upper and lower elbows and joints are minimized, to ensure the expansion and contraction of the pipeline, and the length of the pipeline should ensure that the joint is easy to disassemble and install. The pipes or accessories can be disassembled freely without affecting other components.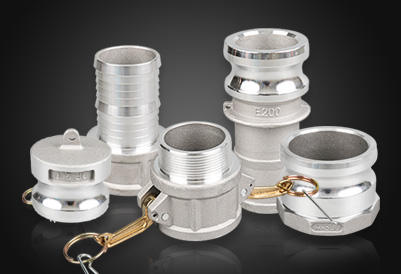 When installing the pipes on the equipment, they should be arranged in parallel or vertical. Pay attention to the cleanliness and avoid passing through the pipes. The gap between parallel or crossing pipes should be greater than 10mm to prevent interference and vibration. The pipes should not be connected in the arc part. The straight part is connected. When welding the flange, it should be at right angles to the center of the pipe. When installing the flange on the curved pipe, it can only be installed on the straight part of the pipe. The upper part of the pipe should be equipped with a ventilation device to release the pipe during startup. In the air.
The pipe joint has threaded, flanged and welded versions, which can be selected according to pressure, pipe diameter and material. The threaded connection is suitable for two smaller diameter oil pipes. The diameter of the low pressure pipe is less than 50mm, and the diameter of the rolled pipe is less than 25-38mm. When the pipe diameter is large, it is flanged, the welding connection cost is low, and it is not easy to leak. Therefore, in the case of ensuring installation and disassembly, anti-welding should be used as much as possible to reduce pipe fittings.
When pre-installing the pipeline, spot weld the transition joints and flanges at the appropriate positions. After the entire pipeline is determined, take it out for pickling or cleaning, and then perform drying, oiling and pressure testing. During the formal installation, no sand is allowed , Iron oxide, iron filings and other pollutants enter the pipes and components. To ensure a beautiful appearance, all the coatings should be sprayed on the outer surface of the welded steel pipe. The main pressure pipe is generally red, the control pipe is generally orange-red, and the return water pipe is generally blue. Or light blue, the cooling pipe is generally yellow.