The pipe clamp is generally made of standard carbon steel. The pipe clamp is simple in structure, elegant in appearance, durable, and easy to disassemble. The plastic pipe clamp has unique advantages of vibration reduction, noise reduction, sound absorption, and corrosion resistance. The upper and lower clamps can be interchanged for the hydraulic system design and pipeline laying. General scope of application of pipe clamp: It is mainly used for fixing various pipes in hydraulic and pneumatic systems. It is an ideal fastener for various steel pipe clamps with oil, water and gas as the medium.


Since everyone has considered the installation of the pneumatic pinch valve, it is more important to select a suitable pinch valve before installation, because the plastic pipe clamp requires installation dimensions and overall dimensions: nominal diameter, connection mode and size with the pipe, overall dimensions or weight restrictions.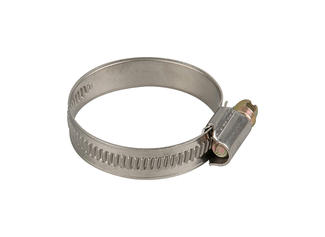 Before assembly, in order to better determine the direction of the pipe clamp, it is recommended to mark the fixing position, weld the welding plate, embed the lower part of the pipe clamp body, and place the pipe to be fixed. Put on the other half of the pipe clamp body and the cover plate, and wipe them with screws.


The guide rail can be welded on the foundation or fixed with screws. First install the lower half of the pipe clamp body, place the pipe to be fixed, then place the upper half of the pipe clamp body, fix it with screws, and prevent it from rotating through the locking cover plate. Then install the second pipe clamp as above.
Ningbo Chili Hardware Co., Ltd.
 is a professional 
China Hose Clamps Manufacturers
 and 
Hose Clamps Factory
. our company located in Hangzhou Bay , Cixi city, Zhejiang Province. The traffic is very convenient,We are near to Ningbo and Shanghai port.Only 100 kilometers to Ningbo port and 120 kilometers to Shanghai port. Our products contain Camlock Coupling, Storz Coupling, Air Hose Couplings, Pin Lug Coupling, Combination Nipple, Universal Coupling, Whipcheck Safety Cable ,Bauer Coupling,Hose Clamp. The materials are mainly made of Stainless steel, Aluminium, Brass, Carbon steel,PP, Nylon.They are widely used in petro, chemical, mining, firefighting, agriculture and water conservancy industry. Because of good quality and reasonable price, our 
Wholesale Hose Clamps
 are exported to North America, Australia, Europe,South Africa,Southeast Asia and Middle East.