The stainless steel card sleeve joint is suitable for the medium of oil, water, gas and other non-corrosive occasions. It is a pipe joint with better sealing performance. When used with aluminum-plastic pipe, it is very flexible to use after connection, the connection is firm and reliable, and the sealing performance is excellent.

1. The pipes that need to be cleaned with acid solution should be cleaned with acid solution first, and then install the stainless steel ferrule type joint.

2. According to the actual length, use a saw or a professional pipe cutter to cut the pipe. But can not use melting or grinding wheel cutting; remove burrs, metal chips and stains on the inner and outer circumferences of pipe ends, etc.; remove anti-rust additives and pipe joint stains in the form of ferrules; at the same time, the roundness of the pipe must be ensured. Only in this way can a good environment be provided for the installation of stainless steel ferrule joints.

3. Insert the nut and the sealing washer into the pipe in turn. The cutting edge of the front end of the ferrule should be at least 3 mm away from the pipe opening, and then put the tapered hole into the pipe connector until it can no longer be inserted.

4. Slowly tighten the ferrule nut of the stainless steel ferrule type joint, while rotating the pipe until the pipe stops, then tighten the nut about 2/3 to 4/3 turns

5. Disassemble and check whether the sealing gasket is found in the pipe and the position is correct. The ferrule is not allowed to move in the axial direction, but it can rotate slightly.

6. After checking whether the nut meets the requirements, rotate and tighten the nut again.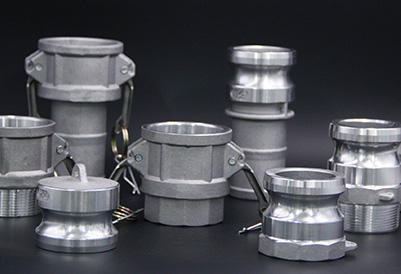 /product/stainless-steel-camlock-coupling/

Precautions for installation of stainless steel compression fittings:

1. The soft should not be bent excessively during transfer or static pressure, nor should it be bent at the root, it needs to be bent at not less than 1.5 times its diameter.

2. When transferring the stainless steel ferrule type joint to both ends, do not pull it too tightly, otherwise it will loosen.

3. Prevent twisting, rotation and deformation of stainless steel ferrule type joints as much as possible. What needs to be vigilant is that when installing the stainless steel ferrule type joint, it needs to be far away from the parts that generate heat radiation, and if necessary, install a thermal insulation board.