A hose coupling is a device used to connect two hoses together. The main advantages of using hose couplings include:
Easy connection and disconnection: Hose couplings make it easy to connect and disconnect hoses, which can be useful in a variety of settings, such as in agriculture, construction, and industrial settings.
Leak prevention: Properly connected hose couplings can help prevent leaks, which can save time and money by reducing the need for repairs or replacements.
Versatility: Hose couplings come in a variety of types and sizes, making them suitable for a wide range of applications, including water, air, and gas lines.
Safety: Hose couplings can be designed with safety features such as locking mechanisms to prevent accidental disconnections and protect from hazards such as leakage.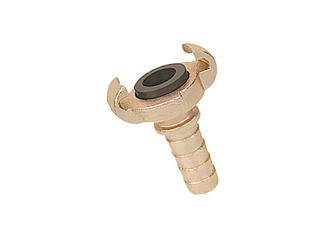 Durability: High-quality hose couplings are built to last, and with proper maintenance, they can last for many years.
Easy and quick connection and disconnection of hoses, which allows for flexibility and convenience in a variety of industrial and commercial applications.
The ability to repair or replace a damaged hose without having to replace the entire length of the hose.
Hose couplings can provide a secure connection to prevent leaks and disconnections.
They come in different size, materials and types, which can be chosen based on the specific application and environment (pressure, temperature, chemicals, movement, etc).
They can be used in various industries such as agriculture, construction, mining, and manufacturing.