Storz couplings are a type of mechanical pipe coupling that are commonly used in the firefighting, industrial, and agricultural industries. Some of the main advantages of Storz couplings include:
Quick and easy connection: Storz couplings can be easily connected and disconnected, making them ideal for use in emergency situations where time is of the essence.
Reliable and secure connection: The unique design of Storz couplings ensures that they form a secure and reliable connection when connected, which is essential in applications where the integrity of the connection is critical.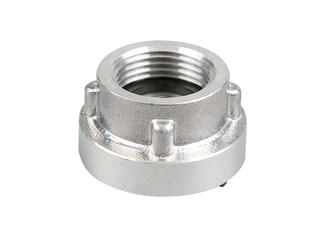 Versatility: Storz couplings are available in a range of sizes and can be used with a variety of different types of pipes, including aluminum, brass, and steel.
Durability: Storz couplings are made from high-quality materials and are designed to withstand the rigors of industrial and emergency use.
Easy to maintain: Storz couplings are easy to maintain and can be easily disassembled and cleaned, making them suitable for use in dirty or abrasive environments.
Overall, Storz couplings are a reliable and versatile choice for connecting pipes in a range of applications.