Guillemin couplings, also known as cam and groove couplings, are commonly used in fluid transfer applications, such as in the transfer of liquids, gases, and powders. The following are the advantages of Guillemin couplings:
Easy to connect and disconnect: Guillemin couplings can be easily connected and disconnected with a simple quarter turn, making them ideal for applications where frequent connections and disconnections are required.
Leak-proof: Guillemin couplings provide a secure and leak-proof connection, which is essential in applications where the transfer of hazardous or valuable materials is involved.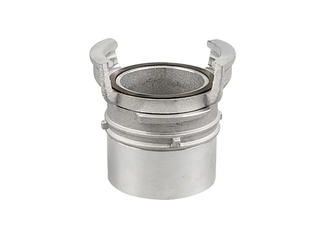 Durable: Guillemin couplings are made of durable materials, such as stainless steel or aluminum, which provides them with long-lasting durability and resistance to corrosion.
Versatile: Guillemin couplings are available in a range of sizes and types, which makes them suitable for a wide range of applications, including hose connections, tank trucks, railcars, and chemical processing.
Cost-effective: Guillemin couplings are cost-effective and require minimal maintenance, making them an economical choice for fluid transfer applications.
Overall, Guillemin couplings offer a simple, secure, and cost-effective solution for fluid transfer applications.