The material of the main parts of the stainless steel flange metal hose joint is austenitic stainless steel, which ensures the excellent temperature resistance and corrosion resistance of the hose. The working temperature range of the hose is extremely wide, which is -196-600 degrees. The hose used can choose the appropriate stainless steel grade according to the corrosivity of the medium passing through the pipe, which can ensure the corrosion resistance of the hose.
    Main parameters of stainless steel flange metal hose joints:
Product alias: stainless steel flange metal hose
Product specifications: DN15mm-DN4000mm
Product pressure level: 0.6MPa-25.0MPa
Product implementation standard: GB / T12777-2008
Product material: metal hose connector, using imported SUS304 (0Cr18Ni9) SUS316 (0Cr17Ni12Mo2) and SUS316L (00Cr17Ni14Mo2) materials.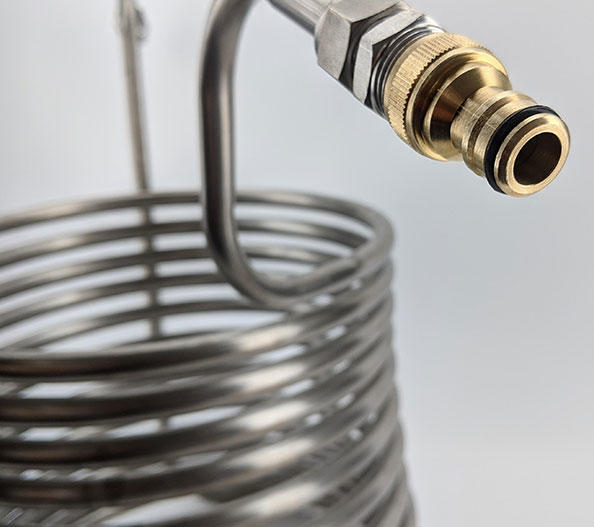 Structure and characteristics of metal hose connector products:
1. The overall metal hose joint is made of 1Cr18Ni9Ti stainless steel material, which has strong corrosion resistance.
2. The hose body is a hydraulically formed thin-walled stainless steel pipe body, which has strong flexibility, flexibility, bending and vibration resistance, and strengthened protection of the braided mesh sleeve to make it have a higher pressure capacity.
3. The connection at both ends of the hose can be made into other connection methods besides thread and flange standards, which is convenient for connection and use.
4. Since the material of both ends of the metal hose joint is stainless steel, it is not only suitable for matching with the rotary joint, but also widely used for the soft connection of a variety of fluid media transportation.
Due to the corrosion resistance, high temperature resistance and low temperature resistance (-196 ℃ ~ + 420 ℃) ​​of stainless steel flange metal hose joints, light weight, small size and good flexibility, it has been widely used in aviation, aerospace, petroleum, chemical, metallurgy , Power, paper, wood, textile, construction, medicine, food, tobacco, transportation and other industries.